About the Journal
Journal Scope
Language focus:

Global; no specific focus. Research on all and any languages is invited.
Topics of interest: including but not limited to

Cognitive Modeling and Psycholinguistics
Computational Social Science and Social Media
Dialogue and Interactive Systems
Discourse and Pragmatics
Ethics and NLP
Generation of language
Information Extraction
Information Retrieval and Text Mining
Interpretability and Analysis of Models for NLP
Language Grounding to Vision, Robotics and Beyond
Theory and Formalism in NLP (Linguistic and Mathematical)
Machine Learning for NLP
Machine Translation
NLP Applications
Phonology, Morphology and Word Segmentation
Question Answering
Resources and Evaluation
Semantics: Lexical
Semantics: Sentence Level
Semantics: Textual Inference and Other Areas of Semantics
Sentiment Analysis, Stylistic Analysis, and Argument Mining
Speech and Multimodality
Summarization
Syntax: Tagging, Chunking and Parsing
Works focusing on Northern European languages are encouraged, with the same requirements of excellence
Paper types: Six different kinds of paper submission

Computationally-aided linguistic analysis
NLP engineering experiment
Reproduction
Resource
Position
Survey
Reviewing policies:

Evidence-based policies: NEJLT uses research on peer review to lead community discussion about shaping review policy
Full author anonymity: no editor responsible for the acceptance decision should see an author's name or affiliation
Signed reviews: following e.g. the BMJ, reviews are signed, but reviewer identity hidden during the review process
Include prior reviews: Allow consideration of recent reviews (<1yr) from ACL, EMNLP, NAACL, EACL, AACL, or NeurIPS
Reviews must be substantial and constructive
Paper acceptance based on excellence alone
Submission format:

Paper: follows one of the paper types, as listed above; unlimited length
Letter: new result or discussion point; up to ~1000 words, w/ 2-3 floats
Publication format:

Free to publish, free to submit, free to read
Articles will be indexed and published in the ACL Anthology from 2020
Focus
NEJLT publishes excellent research in the field of language technology, i.e. Natural Language Processing, Computational Linguistics, and related topics. Research focused on any natural language is invited.
NEJLT invites both journal articles and academic letters, and has a multi-iteration reviewing process, where revisions are a possibility.
The reviewing philosophy of the journal is to minimise reviewing biases, through for example triple-blind review, and also to provide constructive, helpful feedback during the review process.
The journal's publisher is located in Northern Europe, hence its name. NEJLT is indexed by many publication indexing services, and ranked by many national bibliographic ranking systems, including in the Nordics.
NEJLT accepts submissions all year round.
Motivation
The current situation in computational linguistics is that most publications come through conferences, which experience extreme and acute load with little room for scholarly dialogue or for correcting mistakes - and that journals are either highly exclusive, or slow. In the meantime, we still suffer all the problems outlined in Ken Church's "Reviewing the Reviewers" published in CL back in 2005. We agree that a shift is needed in how NLP/CL research is published. It makes sense to create a journal that is rapid, that is well-tuned to modern publishing in NLP/CL, and is capable of reviewing a diverse range of papers well.
Having journals more available means reducing load on of the community; it serves to give opportunities to the good papers that are otherwise recycled between conference venues. Offering review and publication out of the annual conference cycles also benefits authors, allowing them to publish their work without having to wait - especially important for PhD students - while the extra time available means work can be really finished, instead of rushed - important for reviewers and readers.
Finally, providing new NLP/CL venues as journals instead of conferences reduces travel, with all the benefits that that brings (cost, time, social, environmental).
NEJLT was re-constructed in over the 2019-2020 editor shift, on the agreement of both outgoing and incoming editors, to attempt to address some of these needs.
Associations
NEJLT is, through a board position, managed by the Northern European Association of Language Technology. Specifically, this free-to-join association elects the editor-in-chief every two years.
NEJLT is published by Linköping University Electronic Press (LiU e-Press) under an Open Access policy through a mutual agreement for which we are very grateful.
NEJLT papers will, from 2020, be co-published in the ACL Anthology free.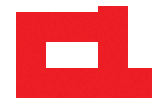 History
NEJLT was founded in 2008 around the time that the Northern European Association for Language Technology was chartered, and run for some years as a journal with the same focus as the NODALIDA conference, with many editors-in-chief over that time. The old website is here, for historical purposes.
With the growth of the field of language technology, this scope has since been broadened, making NEJLT an indexed journal, run by an established organisation, that is led by globally-recognised researchers in Language Technology.
Links
Previously, NEJLT has had a different remit, with a sequence of previous editors-in-chief. The proposal for changing the journal into its current form is archived here for posterity. The previous editors are shown here, as the history of the NEALT board.